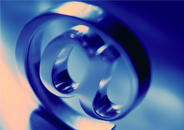 Established in 2015, Penghao Sanitary Products Co., Ltd. is a specialized manufacturer of sanitary articles, such as adult nursing articles (adult paper diapers, irretention under pads, nursing under pads), and pet nursing articles (pet under pads).
Our company is located in China Gold-City Zhaoyuan, covers an area of more than 9000 square meters, with standard factory building, warehouse and office building.We own the most advanced high-speed automatic production line. The owner and managers are all of the younger generation, thinking quickly, rapid response.
Take the customer as the conter,provide excellent service ,exceed customer expectation
Different other suppliers,Bondhot brand is not the core of sales,but the service.
Bondhot believe no matter how to provide high quality products,if not for the high quality of service,customer's problem is not really solve.Any brand will not to be worth a hair.
Always provide customers with pleasure,professional,beyond the expected service.
Bondhot brand, only useing the most advanced equipment, efficient and concise personnel, is competitive not only from its low cost, but from guarantee of superior and stable raw materials supply as well.